We're Striving for Accessibility:
In 2013 the Youth Empowerment Symposium was made to be free for anyone who wanted to attend, this is something we want to offer every coming year. Our dream for YES! has been that it is easy, and cost free to attend for those who might benefit from their experience there. We are always looking for more support to make this goal possible!

Thank you for your support in making the Youth Empowerment Symposium come to life!

For more information, including the sponsorship levels and honorariums, contact yepsa@networkcharterschool.org
Powered by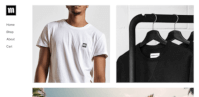 Create your own unique website with customizable templates.